HOME > Product Information > ALHIGHCE™
ALHIGHCE™
Kobe Steel, Ltd.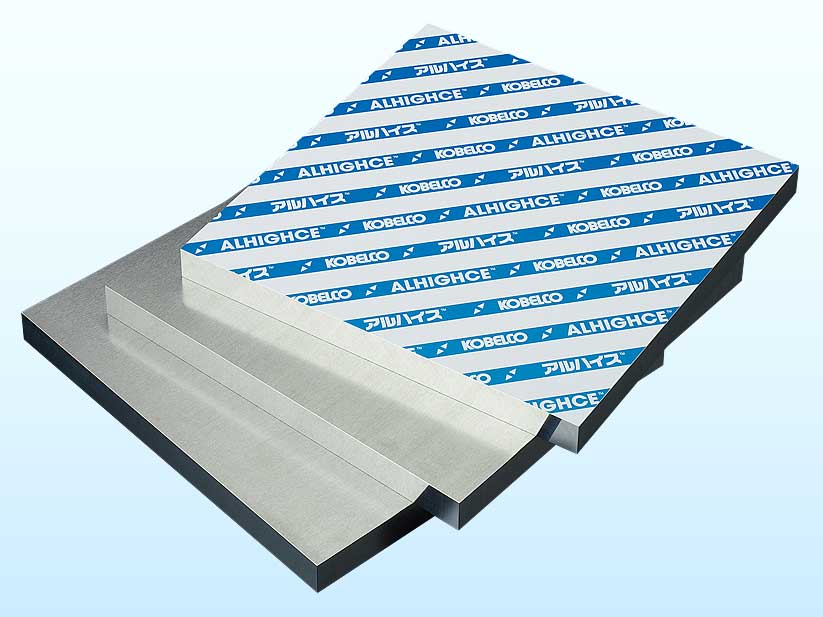 ALHIGHCE™ is a 5052 super high precision aluminum alloy plate designed to meet customers' needs for reduced residual stress, improved surface quality, and superior accuracy of thickness and surface flatness.



Improved manufacturing processes offer increased flatness.
A superior rolling technology offers approx. 1/10 the JIS standard accuracy for thickness.
A distinctive heat treatment process greatly reduces internal residual stress.
The surface of each individual plate is carefully inspected to ensure a high quality surface on both sides.
Product Size
| Thickness | Width x Length |
| --- | --- |
| 4~50mm | 1,525×3,050mm |
Thickness Accuracy
(Unit: mm)
Thickness
4≦-≦
6
6<-≦
12
12<-≦
16
16<-≦
18
18<-≦
22
22<-≦
25

25<-≦
35
35<-≦
45
45<-≦
50
Tolerance
±0.04
±0.05
±0.08
±0.09
±0.10
±0.12
±0.15
±0.20
±0.25
Surface Flatness
0.2mm or less/M
Machining Cost Reduction Model