HOME > Product Information > ALJADE™-83
ALJADE™-83
Kobe Steel, Ltd.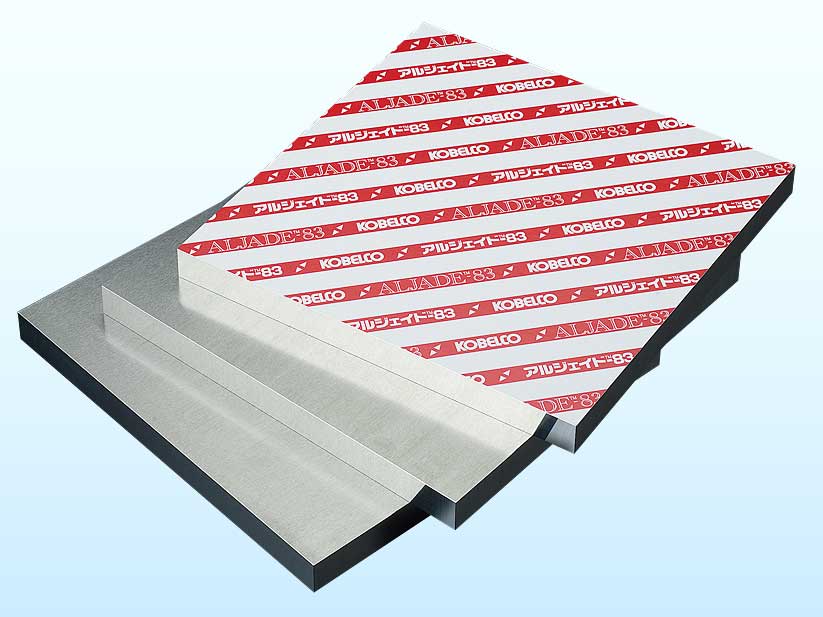 5083 boasts the highest strength even among non-heat-treatable alloys, and is a 5000-series aluminum alloy with exceptional corrosion resistance properties and weldability. Compared to JIS standards, ALJADE™-83 offers greatly improved flatness and thickness tolerance, as well as reduced residual stress.



Improved manufacturing processes offer increased flatness.
A superior rolling technology offers approx. 1/4 the JIS standard accuracy for thickness.
A distinctive heat treatment process greatly reduces internal residual stress.
Product Size
| Thickness | Width x Length |
| --- | --- |
| 4~50mm | 1,525×3,050mm |
Thickness Accuracy
(Unit: mm)
Thickness
4
4<-≦
5
5<-≦
6
6<-≦ 12
12<-≦
20
20<-≦
30

30<-≦
50
Tolerance
±0.08
±0.10
±0.12
±0.16
±0.30
±0.40
±0.50
Surface Flatness
Thickness 4-50mm: 0.4mm or less/M


Machining Cost Reduction Model